Road Construction Accidents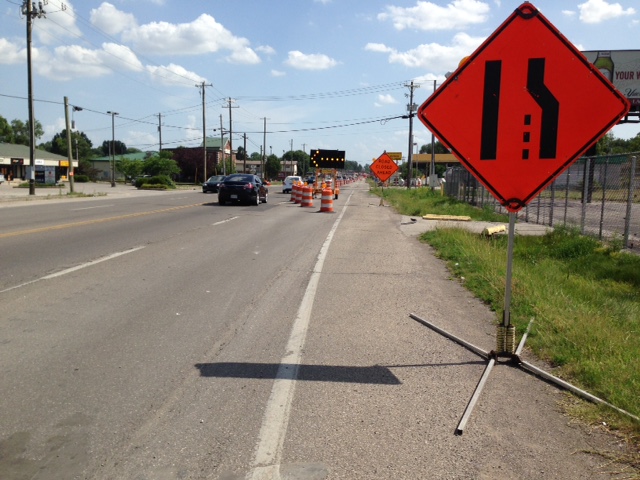 Representing Those Injured in Road Construction Accidents
Road construction zones are often just feet away from the flow of traffic. That leaves little room for error on the part of those performing the roadwork. Even a small act of carelessness or negligence can lead to a serious accident in a construction zone. If you or a loved one has been seriously injured in a car accident due to road construction, Gabhart Law Offices, PC can help. We are looking out for you.
Email us or call us at 812-288-8211 for details about a free consultation with an experienced attorney.
Many factors can cause a car accident in a construction zone. Some of them include:
Failure to put up proper warning signs
Failure to set up construction barriers around debris or other hazards
Construction trucks and construction equipment moving into traffic
Construction trucks speeding through no speed zones and construction zones
Improper detours
Failure to properly route traffic around construction
When you choose Gabhart Law Offices, PC to handle your construction zone accident case, we will take the time to learn about your needs. Whether you suffered a head injury, spinal cord injury, or any other serious injury, we will learn about how the construction zone car accident has had an impact on your life. With that information, we will work hard to build a compelling case dedicated to meeting your needs and getting you the compensation you deserve.
We handle all construction zone accident and personal injury cases on a contingent fee basis. This means that you only pay attorneys' fees if we recover money for you.
We provide personal attention to all of our clients. When you need us, we will be there for you. When you have questions or concerns, we will be there to address them. Our team is only a phone call away.
We are available to handle cases throughout Southern Indiana, including Jeffersonville, Clarksville, and Corydon.
To find out more about how a lawyer can help you after an accident in a construction zone, contact Gabhart Law Offices, PC at 812-288-8211.